Services
Malvern Vet Hospital offers a comprehensive range of veterinary and animal health related services to ensure your animal is in a healthy and peak condition. As an ASAVA accredited veterinary clinic, we aim to provide the largest range of pet services to our clients. Be it animal vaccinations, cat desexing, cat boarding, dog desexing, dog grooming, a veterinary consultation, microchipping, or managing and diagnosing complicated medical conditions, our highly qualified staff have the expertise to deliver.
To book your pet in for a veterinary consultation, dog grooming, dog desexing, cat boarding, cat desexing, vaccinations or other pet health related services, contact our vet clinic today.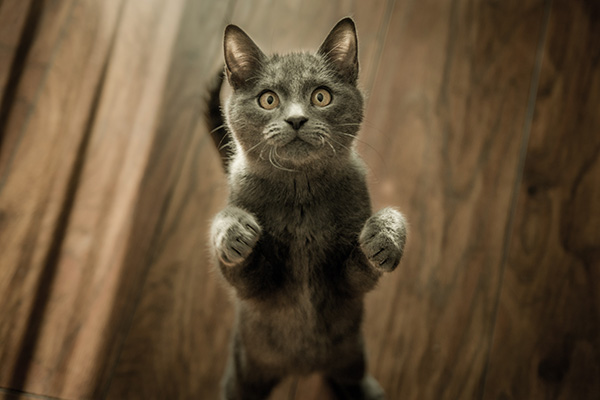 Consultations by Appointment
Our highly qualified team can assist you with general veterinary services and provide education, advice and care to ensure your animal has the happiest and healthiest life possible. As an accredited vet clinic, we have a full range of medical facilities for the diagnosis and treatment of your beloved animals. We offer routine checkups, vaccinations and parasite control treatments. In addition we are the best vets to diagnose and manage your pet's complicated medical condition. Consultations are by appointment, but of course our doctors will see to you immediately if it is an emergency.
Surgery
Our veterinary clinic has a purpose built surgery equipped to perform most types of animal surgery with modern technology. Here at Malvern Vet Hospital, we pride ourselves on high safety standards. Our surgical procedures are completely sterile, and we are equipped with up to date monitoring equipment, anaesthetic machines and more.
With each sterile surgery, our staff members will be fully gowned and gloved and will always wear a cap and a mask. All drapes, gowns, and packs (including instruments) are autoclaved. At our veterinary clinic, no corners are cut. This is what you should expect from all veterinary practices and this is what you can expect from an ASAVA Accredited "HOSPITAL OF EXCELLENCE".
Puppy Preschool  *temporarily unavailable*
Have you noticed dogs that bully other dogs or shy away when approached? These are often dogs that haven't been socialised from a young age. There is a small window of opportunity as a pup grows up to experience what is normal in the world. These experiences are programmed in the brain and accepted as normal. Certain stimuli introduced too late in life often trigger inappropriate (often fearful) behaviour.
Puppy preschool classes, for puppies between 2 and 4 months of age can be undertaken at Malvern Vet Hospital. These classes concentrate on exposing the pups to the typical triggers that often lead to problem behaviours later in life. They are also exposed to social "pup to pup" interactions to help them develop normally on a social level. Pups need to have had their first vaccinations and be "vet-checked" before they start. We have a qualified dog trainer taking classes who teaches puppies how to behave AND teaches YOU how to train and discipline puppies for a happier and well behaved adult dog. Please phone us for enquiries and bookings.
Desexing
As an accredited veterinary clinic, we have the facilities and industry knowledge to provide dog and cat desexing. Cat desexing should take place at around 6 months of age as they are old enough for an anaesthetic but still have immature reproductive tracts – ensuring a safer surgery. Dog desexing age recommendations are breed dependent.
Vaccinations
Our qualified veterinary staff members can give your animals their required vaccinations. We provide vaccinations for puppies, adult dogs, kittens, adult cats, and rabbits together with a full clinical examination to ensure your pets are thoroughly protected and remain in a healthy condition.
Microchipping
Microchipping is mandatory for any new pets, being required by councils for pet registration. ISO standard chips are recommended as they are universal in nature. Registration with an accredited registry such as Central Animal Records is recommended. Our veterinary staff members will place an identification chip under the skin of your animal so it can be recognised as an owned animal and returned if lost.
Dentistry
We can provide your pets with a dental check-up to ensure they have healthy teeth and gums. Using modern dental equipment (electric drills/polishers/ultrasonic scalers), our vets and nursing staff can provide cleaning, polishing and tooth extraction and can recommend a suitable ongoing at home preventative dental care routine.
Hospitalisation
Our spacious vet clinic enables us to provide hospital care for animals suffering from an accident or illness or requiring post operative care. We have hospital cages for cats and dogs of any size.
Our cat and small pet cages are constructed from stainless steel, are fitted with the latest in pet bedding and are thermoelectrically heated to ensure your pet is comfortable at any time of the day. Larger breeds will stay in large enclosures with raised floors, giving them the optimal space they require.
Radiology / X-Rays
The digital x-ray facilities at our veterinary clinic enable us to thoroughly investigate animal injuries and health problems. Our modern equipment ensures we are able to quickly diagnose injuries- particularly in emergency situations. Digital images are far superior to outdated film xrays as they can be manipulated by the computer software for easier and more accurate diagnosis, and can be attached directly to the patients computer file. The on-hand digital radiology services allows your pet to have all treatment completed at the hospital, maximising the recovery opportunity.
Pharmacy/Pet Products
Our hospital has the accreditation to provide your pet with suitable medications. As an accredited "Hospital of Excellence", we keep our pharmacy stocked to ensure your animal has access to medication when required. Our vet clinic also offers a range of pet care products including Premium quality pet foods from the Science Diet and Hills Prescription Diet ranges, shampoos, parasite control bedding, collars, leads, toys, treats and more.
ECG Tracing / Cryosurgery
Our vet clinic is equipped with an Electrocardiograph machine to monitor the electrical activity of your pet's heart. This assists us in diagnosing heart disease and other heart related problems. The cryosurgery (freezing) unit allows us to treat superficial skin tumours such as squamous cell carcinomas onsite quickly, without the need for a scalpel.
Grooming and Hydrobath
Our veterinary clinic offers dog grooming and cat grooming services and caters to dogs and cats of any size, shape and breed. Regular grooming is essential for both dogs and cats and can be completed during any month of the year. The dog grooming service includes Hydrobathing, clipping, brush-outs, blow-drying, anal glad emptying, nail trimming and ear plucking/cleaning (on request). Cats are generally groomed under sedation supervised by a vet and vet nurse. Brushouts, knot removal, and "lion clips" are the most commonly requested grooms.
Cat Boarding
Our cat boarding facility provides a home away from home from your cat in the comfort and safety of our veterinary clinic. Our large cat boarding facility enables us to accommodate for a large number of cats at any time of the year. Booking early for the holiday season is recommended.
Ultrasound
Our modern onsite veterinary specific ultrasound machine allows us to investigate and diagnose a wide range of medical conditions. Ultrasound is particularly useful in emergency situations but also for the investigation of potential problems with the internal organs.
Pathology / Blood Analysis
Our qualified vets and nursing staff have the experience to perform varying pathology tests including biochemical blood tests, haemotology, thyroid function and more. This is completed within the vet clinic and expands the opportunity for faster diagnosis and treatment.
Endoscopy
Malvern Vet is equipped with endoscopy equipment suitable for gastrointestinal examination, biopsy and foreign body retrieval. We also have a smaller bronchoscope to get into those smaller areas or for smaller patients.
Pets going overseas
Do you want to take your pet travelling with you overseas? Get organised well in advance! Our AQIS (Australian Quarantine and Inspection Service) accredited vet, Dr Andrea Tims, can help prepare your pet with tests, treatments and immunisations (including rabies vaccines) required for international pet travel and pet export overseas. Click here for more information.
Contact Malvern Vet Today