Our Practice Policy
At our accredited vet clinic, our practice policy is our promise to our clients. We will endeavour to practice high quality medicine and surgery, continually updating our facilities and knowledge and improving our service.
We will aim to satisfy the needs of our patients and the desires of their clients. We will offer a commitment for the long term and take a caring interest in all our patients and their problems. We will do our utmost to solve our patients problems, and if we can't easily do that, we will always offer a referral to a specialist in the appropriate field.
We will endeavour to communicate clearly and explain the situation fully, keeping our client informed. We will where appropriate and possible offer options for different treatments. Our staff will always treat your pet with the same caring and compassion with which we treat our own pets.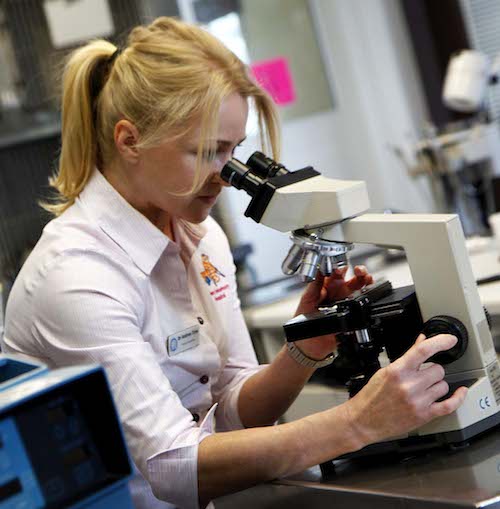 Dr Andrea Tims
BSc (Hons) Zoology, BVSc (Hons)
Andrea graduated in 1991 and is the sole practice owner. She has a special interest in surgery and geriatric care, has an honors degree in Science (zoology) as well as Veterinary Science. Andrea is a Senior Fellow of the University of Melbourne faculty of Veterinary Science and is accredited by AQIS (Australian Quarantine and Inspection Service) to prepare animals for export. At home she obsesses over her two cats: "Archie" and "Mouse" (both adopted as strays), and her Samoyed "Alaska".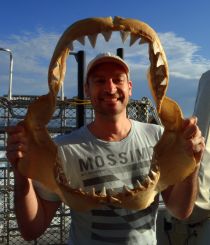 Dr Robert Pertzel
BVSc
Dr Rob graduated in 1997 and has been looking after dogs and cats in South East Melbourne ever since. Rob returned to Malvern in 2015 after 10 years working in Mentone. Rob has followed his keen interest in ultrasound from graduation, completing the Sydney University Post Graduate Foundation's course in Sonology in 2006.
Rob's passions include canine and feline medicine, animal behaviour and ethics, marine biology and playing bass guitar.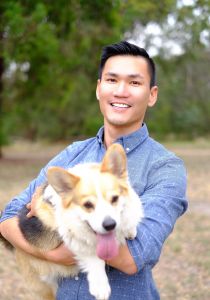 Dr Don Woo
BVSc
Don graduated from the University of Melbourne in 2012 and has spent the last few years working in practices in south east Melbourne, both in permanent and locum positions. Combining his interests in animal care and travel, Don has also recently completed a position in the beautiful coastal town of Port Macquarie in New South Wales. This position allowed Don the opportunity to treat various unique wildlife.
Professional interests include all aspects of general practice, surgery, internal medicine and oncology. Don is a proud owner of two dogs: Steven, a red healer cross (rescued from a cattle farm during his vet school days) and Barney, a Pembroke Welsh Corgi (who requires frequent behaviour management of his small-dog syndrome).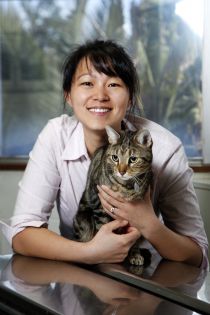 Dr Charlene Khoo
BVSc (Hons)
Charlene graduated in 2000 from Melbourne University. Charlene has spent 2 years travelling and working in the UK and has post graduate qualifications in emergency medicine. She has adopted a stray kitten "Scout" who is now best friends with "Chief", a Lost Dogs Home orphan pup.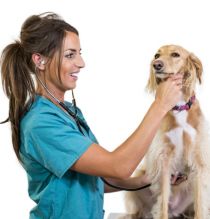 Dr Alexandra Cuttler
BVSc
Alexandra graduated from James Cook University in 2010 and began working in mixed practice in country Victoria before moving to Melbourne to pursue a career in Emergency and Critical Care to further her skills. She first joined the Malvern Vet team in 2015 and recently rejoined after 18 months working in the Middle East where she worked with all sorts of animals including tigers, exotic birds and pet sloths. Alexandra has a special interest in oncology and palliative care.
Alexandra spends her time off out and about with her King Charles Cavalier 'Red Bear'. She also has a naughty Maine Coon and a one-eyed ginger cat that she rescued from Dubai and flew back to Australia.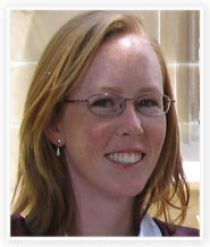 Dr Nicola Dawes
BVSc (Hons)
After graduation Nicola spent 3 years working in a busy practice in Geelong before spending 2010 working in Southhampton, England. Here she treated animals like Gerbils, Hampsters, Hedgehogs, and even a python. She also did some work for an animal charity. Nicola enjoys heading to conferences to keep up with the latest in Veterinary medicine and also enjoys orthopaedic surgery and the odd challenging medical case.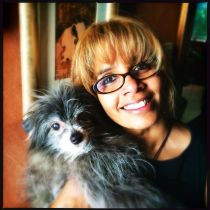 (pictured with Kalu, 1998-2015)
Dr Rebecca Jesudhason
BVSc
I love animals and believe that the human animal bond is important and mutually beneficial to pets and owners. Having graduated from Melbourne University in 1992 I have enjoyed working in small animal practices in Melbourne and in Crowthorne, England. I have a special love for our feline friends and make every attempt to create a stress free cat friendly environment during every feline encounter. I am passionate about preventative medicine because it is in being proactive in prevention that we can avoid many illnesses and provide a better, safer life for our beloved pets. When not at work I enjoy listening to music (classical, opera,Latin, RnB…An eclectic taste in music!!), visiting parks and gardens, reading, volunteering for Edgar's Mission and spending time with my beloved family of "rescues".. My cats and a little 14 yo dog adopted from the RSPCA. I have enjoyed looking after your pets at Malvern Veterinary Hospital and look forward to providing you with the best service and highest standard of medicine in the future too.
Give us a call today!
Call us to book an appointment with one of our experienced veterinarians.