Highest Standards
Malvern Vet has been re-awarded ASAVA (Australian Small Animal Veterinary Association) "Hospital of Excellence " Accreditation repeatedly since 1981. There arre currently only 14 practices in Victoria that have been awarded this honour. Hospital of Excellence status is continuously re-assessed and is presented in recognition of very high standards of diagnostic, surgical, laboratory, and nursing facilities in the practice.
Malvern Vet Hospital was established in 1956 and is one of the leading vet clinics in Melbourne. Malvern Vet Hospital has a team of highly qualified vets and nurses to assist with your animals. Be it cat or dog desexing, dog grooming, cat boarding, cat grooming, veterinary consults or vaccinations, our veterinary staff have the expertise and accreditation to ensure your pet obtains the highest level of service and care.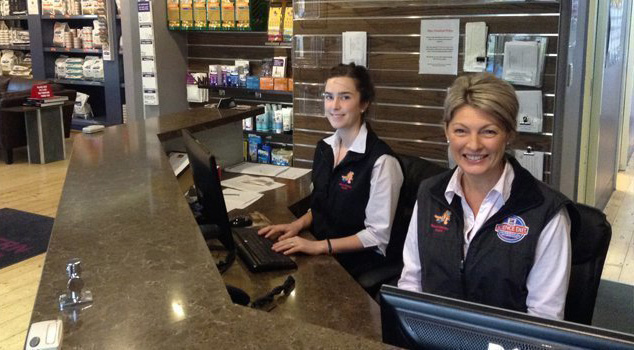 Mission Statement
We are unwavering pet advocates, delivering compassionate and gold standard veterinary care. We care about our patients, our clients and each other.
Caring For Your Best Friend
Here at Malvern Vet Hospital, we practice strict standards for sterility in all of our procedures. Whether your pet is here for regular vaccinations or for a procedure, our staff will use the latest technology and undertake practices in accordance with our exceptional ASAVA accreditation.
With each surgical procedure, our staff members will be fully gowned and gloved and will always wear a cap and a mask. All drapes, gowns, and packs (including instruments) are autoclaved.
At our veterinary clinic, no corners are cut. This is what you should expect from all veterinary practices and this is what you can expect from an ASAVA Accredited "HOSPITAL OF EXCELLENCE."
Here at Malvern Vet Hospital, we are committed to providing a wide range of services to our clients. This includes:
Dog vaccinations
Cat vaccinations
Veterinary consults
Dog desexing
Dog grooming
Cat desexing
Cat boarding and many more.
Our vet clinic is open 7 days a week and offers veterinary services in Armadale and surrounding suburbs. Malvern Vet Hospital has a purpose built surgery to accommodate for pets of all breeds and sizes.
For more information on our dog grooming, dog desexing, cat boarding, cat desexing, cat grooming, vaccinations or other animal and health related services, contact our vet clinic today.
Why Visit Malvern Vet Hospital?
Malvern Vet Hospital has a convenient location for Armadale residents and those in surrounding suburbs. Our vet clinic offers the best in animal care and can provide services to those in Armadale, Malvern, Prahran, Caulfield and nearby suburbs.
Our highly trained veterinary staff will provide a professional, friendly service and ensure you feel comfortable leaving your pet in our care. Aside from our team, there are many other reasons to visit Malvern Vet Hospital.
Open 7 days a week – our vet clinic is open every day of the week. Monday to Friday: 8.00am-7.00pm, Saturday 9am- 4.00pm and Sunday 10.00am- 12.30pm.
Wide range of Services – we provide a comprehensive range of animal and health related services. From cat desexing and dog desexing to cat boarding and dog grooming, we offer it all.
Up to the Minute Technology – our hospital is equipped with the latest machinery including anaesthetic machines, monitoring equipment (pulse oximetry, blood pressure monitors, heart and respiratory rate monitors), digital radiology, ultrasound, blood analysers – both biochemistry and haematology, electrocardiographs, cryosurgery unit, dental unit, surgical air drill, operating microscope, endoscopy, laryngoscopy, and more. Our staff members are fully trained to use this equipment.
Contact Malvern Vet Today